If you've been struggling to find an ironing board that perfectly suits your quilting needs, you're not alone. Many quilters face this dilemma. That's why knowing "how to make quilting ironing board" can be a game-changer.
By making your own, you can customize it to your preferences, leading to more efficient and enjoyable quilting sessions. This guide will walk you through each step of the process, ensuring that even if you're a novice, you'll be able to craft an excellent quilting ironing board.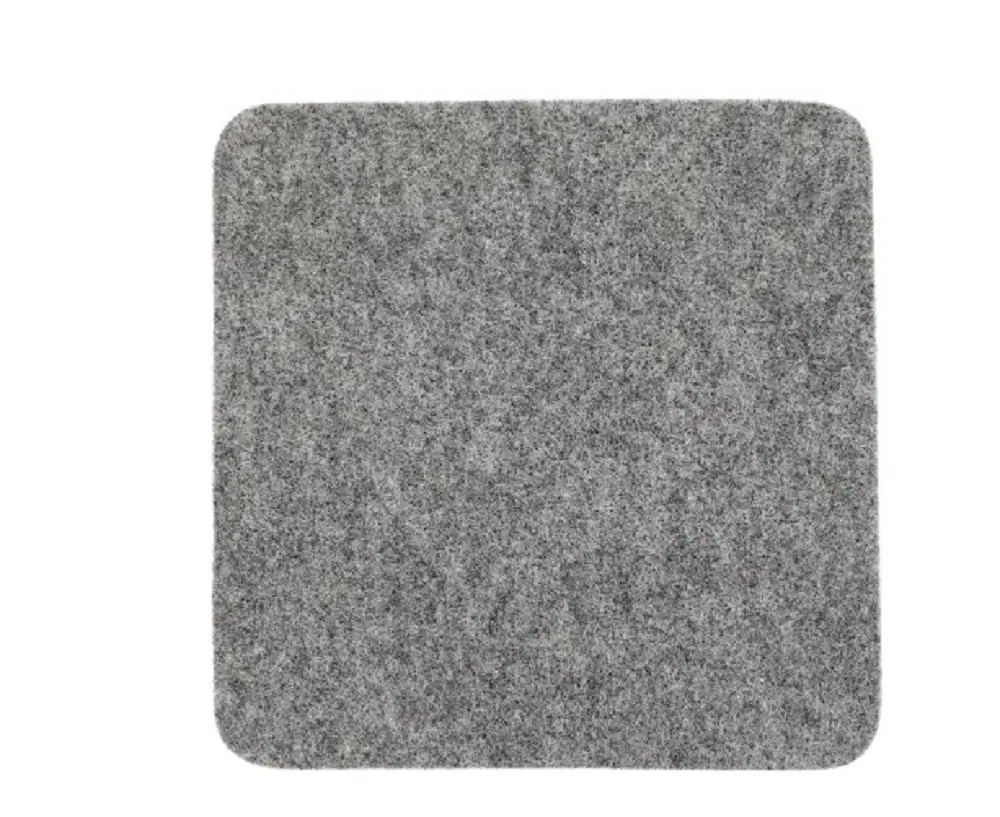 You can get this product by clicking here
Materials You Will Need
Gathering the right materials is the first and foremost step in how to make quilting ironing board. These materials are commonly found at hardware and fabric stores, so you shouldn't have trouble sourcing them. Here's what you'll need:
Plywood sheet (24″ x 48″): The backbone of your quilting ironing board, a sturdy piece of plywood will provide the base. Make sure it's at least 1/2-inch thick for best results.
Cotton batting: This will provide the cushioning for your board. Opt for batting that is not too thick but offers good padding.
Cotton fabric: Choose a cotton fabric that complements your workspace. This will cover the batting.
Spray adhesive: This will help bond the batting to the plywood.
Staple gun and staples: To secure the fabric to the plywood.
Measuring tape: For accurate measurements of materials.
Scissors: For cutting fabric and batting.
Click here for more articles like this – How to Iron: Easy Guide to Mastering the Art of Ironing
Step 1: Measure and Cut Plywood
Measuring the plywood is crucial for how to make quilting ironing board that fits your space. Decide on the dimensions that will best suit your needs and use a measuring tape to mark these on the plywood.
Once marked, you can use a handsaw or a circular saw to cut the plywood along these lines. If you're not comfortable using a saw, you can often have this done at the hardware store where you purchased the plywood.
Step 2: Sand the Edges
Sanding is an essential yet frequently overlooked step. Use a medium-grit sandpaper to smooth out any rough edges on the plywood. Sanding prevents your fabric and batting from snagging on any splinters.
Step 3: Apply Spray Adhesive
This step is essential for adhering the batting to the plywood. First, lay down some old newspaper or plastic sheeting to protect your work surface. Place the plywood board on top and shake your spray adhesive well. Hold the spray nozzle about 12 inches from the surface and apply an even layer of adhesive to the plywood.
Step 4: Attach the Batting
Lay the cotton batting over the plywood, ensuring that it's well-aligned with the board. Gently press down starting from the center and work your way to the edges. Make sure there are no wrinkles or bubbles as you go along. This ensures a smooth surface for your quilting ironing board.
Step 5: Cut Excess Batting
Once the batting is securely attached to the plywood, you'll need to trim any excess. Use a pair of sharp scissors for this, cutting as close to the edge of the plywood as possible without cutting into it. This ensures a clean, neat appearance for your quilting ironing board.
Step 6: Attach the Fabric
Now, lay your cotton fabric over the batting, making sure it covers the entire surface. Smooth out any wrinkles with your hands. You may also use an existing ironing board to iron out any wrinkles from the fabric before laying it down.
Step 7: Staple the Fabric
It's now time to secure the fabric. Pull the fabric tight over the plywood and batting, and start at one corner. Use a staple gun to staple the fabric into the plywood, spacing the staples about two inches apart. Make your way around the board, ensuring the fabric remains smooth and taut.
Step 8: Final Touches
Once all the fabric is securely stapled, you may trim off any excess fabric or batting that sticks out. And there you have it, you've just learned how to make quilting ironing board tailored to your needs!
Frequently Asked Questions
What Type of Wood Should I Use?
Plywood is usually recommended due to its smooth surface and durability. Ensure that it is at least 1/2-inch thick for sufficient sturdiness.
Can I Use a Different Type of Fabric?
While cotton fabric is most commonly used, you can choose other types of fabric as long as they are smooth and heat-resistant. Just ensure it won't snag or create friction against your quilting materials.
How Do I Maintain My Quilting Ironing Board?
Maintenance is quite simple. You can clean the surface with a damp cloth and mild detergent. Avoid using harsh or abrasive cleaners as they may damage the fabric.
Conclusion: How to Make Quilting Ironing Board
Creating your own quilting ironing board may seem daunting initially, but it's a straightforward process that offers rewarding results. By following these steps, you'll craft an ironing board that not only suits your specific quilting needs but also adds a personalized touch to your workspace.